Re-posted from ADVOCATZ.com, Sept. 7, 2017:
The case of Yolanda Cohen decided by the Appellate Division Third Department shows the importance of a fact-based defense by a Claimant showing "good cause" for resignation due to workplace harassment.
We at Advocatz use terms such as "Just Cause" (or 'good cause') and "bad faith" in our defense of a Respondent brought to Education Law 3020-a arbitration. We want the Hearing Officer to look at the facts, or lack thereof, and the fairness and integrity of the process followed in support of those facts.
"Good cause is a legal term denoting adequate or substantial grounds or reason to take a certain action, or to fail to take any action prescribed by law. What constitutes a good cause is usually determined on a case-by-case basis and is thus relative.
Often the court or other legal body determines whether a particular fact or facts amount to a good cause. For example, if a party to a case has failed to take legal action before a particular statute of limitations has expired, the court might decide that the said party preserves its rights nonetheless since that party's serious illness is a good cause or justification for having additional time to take the legal action."
( Henry Campbell Black; Joseph R. Nolan; Jacqueline M. Nolan-Haley (1991). "good cause". Black's Law Dictionary. West Pub. Co. p. 476).
Thus, a sustainable, valid defense in any forum results from a thorough, fact-based inquiry into the background of a case using the "good cause" justification.
Similarly, a valid defense should have a fact-based presentation of bad faith by the defendant(s).
From Wikipedia:
"Bad faith (Latin: mala fides) is double-mindedness or double heartedness in duplicity, fraud, or deception. It may involve intentional deceit of others or self-deception.
The expression "bad faith" is associated with "double heartedness", which is also translated as "double-mindedness". A bad faith belief may be formed through self-deception, being double-minded, or "of two minds", which is associated with faith, belief, attitude, and loyalty. In the 1913 Webster's Dictionary, bad faith was equated with being double hearted, "of two hearts", or "a sustained form of deception which consists in entertaining or pretending to entertain one set of feelings, and acting as if influenced by another". The concept is similar to perfidy, or being "without faith", in which deception is achieved when one side in a conflict promises to act in good faith (e.g. by raising a flag of surrender) with the intention of breaking that promise once the enemy has exposed himself. After Jean-Paul Sartre's analysis of the concepts of self-deception and bad faith, bad faith has been examined in specialized fields as it pertains to self-deception as two semi-independently acting minds within one mind, with one deceiving the other.
Some examples of bad faith include: a company representative who negotiates with union workers while having no intent of compromising; a prosecutor who argues a legal position that he knows to be false; an insurer who uses language and reasoning which are deliberately misleading in order to deny a claim."
Betsy Combier
President and Founder, ADVOCATZ
betsy.combier@gmail.com
Editor, NYC Rubber Room Reporter
Editor, Parentadvocates.org
Editor, New York Court Corruption
Editor, National Public Voice
Editor, NYC Public Voice
Editor, Inside 3020-a Teacher Trials
Appellate Division, Third Department
In the Matter of the Claim of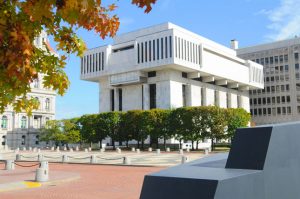 2017 NY Slip Op 05885
In the Matter of the Claim of YOLANDA COHEN, Respondent.
NEW YORK CITY DEPARTMENT OF CITYWIDE ADMINISTRATIVE SERVICES, Appellant.
COMMISSIONER OF LABOR, Respondent.
Appellate Division of the Supreme Court of New York, Third Department.
Decided July 27, 2017.
Appeal from a decision of the Unemployment Insurance Appeal Board, filed February 11, 2015, which ruled that claimant was entitled to receive unemployment insurance benefits.
Zachary W. Carter, Corporation Counsel, New York City (Michael J. Pastor of counsel), for appellant.
Michelle I. Rosien, Philmont, for Yolanda Cohen, respondent.
Eric T. Schneiderman, Attorney General, New York City (Linda D. Joseph of counsel), for Commissioner of Labor, respondent.
Before: Peters, P.J., Garry, Egan Jr., Rose and Mulvey, JJ.
MEMORANDUM AND ORDER
EGAN, Jr., J.
Claimant worked for the employer as a paralegal from 2007 to 2012, during which time various disciplinary charges were lodged against her. In February 2012, claimant and the employer entered into a stipulation of settlement resolving the most recent round of disciplinary infractions. Pursuant to the terms of that stipulation, claimant would waive her right to a Civil Service Law § 75 hearing and would resign effective March 15, 2012. In the interim, claimant would be allowed to collect her accrued annual leave and, going forward, would receive a "neutral reference" from the employer. Notably, the stipulation of settlement contained no admission of misconduct, and no finding of wrongdoing on the part of claimant was made.
Claimant subsequently filed an application for unemployment insurance benefits, and the Department of Labor issued initial determinations disqualifying claimant from receiving benefits upon the grounds that she voluntarily left her employment without good cause or, alternatively, lost her employment due to misconduct. Following a lengthy hearing, an Administrative Law Judge (hereinafter ALJ) overruled the initial determinations, finding that claimant had good cause to separate from her employment and had not otherwise committed disqualifying misconduct. In so concluding, the ALJ found that claimant had been subject to a hostile work environment. The Unemployment Insurance Appeal Board subsequently adopted the ALJ's findings and affirmed the ALJ's decision, prompting this appeal by the employer.
We affirm. As a general proposition, a claimant who voluntarily leaves his or her employment without good cause will not be entitled to receive unemployment insurance benefits (see e.g. Matter of Flint-Jones [Federal Reserve Bankof N.Y.— Commissioner of Labor], 144 AD3d 1288, 1288-1289 [2016]), and the same holds true for a claimant who engages in disqualifying misconduct (see e.g. Matter of Trunzo [Commissioner of Labor], 145 AD3d 1308, 1309 [2016]). That said, "[a] claimant who voluntarily leaves his or her position in the face of disciplinary charges may qualify for unemployment benefits if the actions did not amount to misconduct" (Matter of Jimenez [New York County Dist. Attorney's Off.—Commissioner of Labor], 20 AD3d 843, 843 [2005] [internal quotation marks and citation omitted]; accord Matter of Cohen [Town of Brookhaven—Commissioner of Labor], 91 AD3d 998, 998 [2012], lv dismissed 19 NY3d 831 [2012]; Matter of Straw [Rocky Point Union Free School Dist.—Commissioner of Labor], 32 AD3d 1098, 1099 [2006]). "Whether a claimant has engaged in disqualifying misconduct is a factual question for the Board to resolve and its determination will not be disturbed if supported by substantial evidence" (Matter of Oberman [New York City Dept. of Citywide Admin. Servs.—Commissioner of Labor], 143 AD3d 1022, 1023 [2016] [internal quotation marks and citations omitted]; see Matter of Trunzo [Commissioner of Labor], 145 AD3d at 1309).
Claimant and the employer's witnesses presented competing accounts of claimant's work history, her work product, her general demeanor and her interaction with others in her office. Without recounting the extensive testimony offered on these points, suffice it to say that the employer portrayed claimant as an insubordinate malcontent who failed to timely and appropriately complete assignments or respond to various emails or directives. Claimant, on the other hand, testified at length as to the "bullying" and harassment that she endured at the hands of her supervisors, recounted the manner in which she was verbally threatened by certain individuals in her office and disputed the employer's account of her overall work performance. This conflicting testimony presented factual and credibility issues for the Board to resolve (see Matter of Saunders [Life Adj. Ctr., Inc.—Commissioner of Labor], 106 AD3d 1317, 1317-1318 [2013]). As noted previously, the stipulation of settlement entered into between claimant and the employer contained no finding or admission of wrongdoing on the part of claimant. Further, upon crediting claimant's testimony as to the nature of her work environment and her reasons for resigning, the Board agreed with the ALJ's findings that claimant's actions did not rise to the level of disqualifying misconduct but, rather, were undertaken in direct response to her "hostile" and "untenable" work environment — an environment that, in turn, provided "a compelling reason for her to resign." As there is substantial evidence to support the Board's decision in this regard, it will not be disturbed — despite the presence of other evidence in the record that could support a contrary conclusion (see Matter of Barrier Window Sys., Inc. [Commissioner of Labor], 149 AD3d 1373, 1375 [2017]).
Peters, P.J., Garry, Rose and Mulvey, JJ., concur.
ORDERED that the decision is affirmed, without costs
see Matter of Kolmel:
Matter of Kolmel v City of New York
2011 NY Slip Op 07265 [88 AD3d 527]
October 18, 2011
Appellate Division, First Department
Published by New York State Law Reporting Bureau pursuant to Judiciary Law § 431.
As corrected through Wednesday, December 7, 2011
In the Matter of William Kolmel, Appellant,
v
City of New York et al., Respondents.
—[*1]
Wolin & Wolin, Jericho (Alan E. Wolin of counsel), for appellant.
Michael A. Cardozo, Corporation Counsel, New York (Edward F. X. Hart of counsel), for respondents.
Order and judgment (one paper), Supreme Court, New York County (Carol R. Edmead, J.), entered June 10, 2010, which, insofar as appealed from as limited by the briefs, denied the petition seeking, inter alia, to annul the determination of respondent Department of Education (DOE) denying petitioner certification of completion of probation and terminating his employment as a probationary teacher, and denying his appeal of an unsatisfactory rating (U-rating) for the 2008-2009 school year, and dismissed the proceeding brought pursuant to CPLR article 78, unanimously reversed, on the law, without costs, the petition granted to the extent of annulling the U-rating and the matter remanded to DOE for proper completion of the final review and recommendation.
The record shows that following three years of probationary service as a high school social studies teacher, petitioner had received satisfactory reviews and year-end reports. However, petitioner was informed he would not be recommended for tenure that year and agreed to enter into an agreement extending his probation through the 2008-2009 school year. During this fourth year, petitioner received two satisfactory and two unsatisfactory classroom reports, two letters to the file for unbecoming conduct, and his principal gave him an unsatisfactory rating in each category on the year-end report (except voice and appearance, which were left blank) and an overall U-rating. As a result, it was recommended that petitioner be denied certification of completion of probation, which required termination of his service and precluded him from being hired by any other high school in the City.
"[A] . . . probationary employee may be discharged for any or no reason at all in the absence of a showing that his or her dismissal was in bad faith, for a constitutionally impermissible purpose or in violation of law" (Matter of Brown v City of New York, 280 AD2d 368, 370 [2001]; see Matter of Frasier v Board of Educ. of City School Dist. of City of N.Y., 71 NY2d 763, 765 [1988]). "Evidence in the record supporting the conclusion that performance was unsatisfactory establishes that the discharge was made in good faith" (Matter of Johnson v Katz, 68 NY2d 649, 650 [1986]); the same standard applies when a teacher challenges a "U" rating (see Batyreva v New York City Dept. of Educ., 50 AD3d 283 [2008]).
Here, the two negative classroom observations cited in the year-end report, which [*2]criticized petitioner's manner of asking questions, and the file letters, could rationally support a finding that petitioner had not developed into a proficient high school social studies teacher, following three years of suggestions and assistance (see e.g. Matter of Murnane v Department of Educ. of the City of N.Y., 82 AD3d 576 [2011]).
However, petitioner submitted evidence that the principal who made the determination to award the 2008-2009 U-rating did not observe petitioner's teaching during either of his final two years at the school. This was in violation of DOE's rules concerning teacher rankings, which require at least one observation by the principal and pre-observation meetings with probationary teachers in danger of U-ratings. Furthermore, the year-end report, on its face, was completed by the principal in an arbitrary manner, including unsatisfactory rankings in every category, even where unsupported by any evidence or contradicted by evidence in the report itself. Petitioner's assertion that the principal stated at the administrative hearing that she did not rely on the file letters in making her tenure recommendation is not disputed by respondents. Petitioner also submitted a statement by a current DOE employee who formerly worked at the high school, that the principal pressured assistant principals to give negative U-ratings without observing the teachers. These deficiencies in the review process leading to the recommendation to deny tenure and terminate petitioner's employment are not merely technical, but undermined the integrity and fairness of the process (see Matter of Blaize v Klein, 68 AD3d 759 [2009]; Matter of Lehman v Board of Educ. of City School Dist. of City of N.Y., 82 AD2d 832, 834 [1981]; compare Matter of Davids v City of New York, 72 AD3d 557, 558 [2010] [technical failure to follow rules not bad faith where delays were undertaken in attempt to allow petitioner to bring his performance up to standards]). Concur—Mazzarelli, J.P., Moskowitz, Acosta, Renwick and DeGrasse, JJ. [Prior Case History: 2010 NY Slip Op 31350(U).]